Happy Independence Day! Today people in the United States are celebrating and we at Contabo are celebrating too.
We are excited to announce the launch of two new US Data Centers in – New York City, NY and Seattle, WA. After opening our first location in the US in April 2020 we are bringing our affordable VPS and Dedicated Servers even closer to all users in the US. With a choice between US East, US Central and US West everyone in the US and Canada has access to affordable servers with low latency.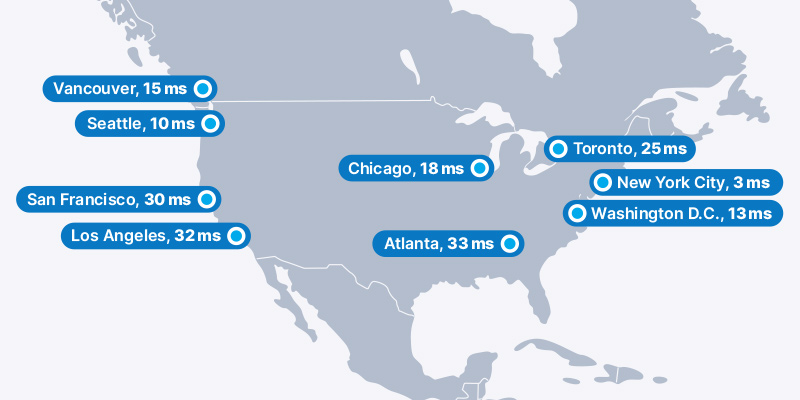 Enhanced Availability from Coast to Coast
Our goal is to provide our services to all users worldwide from a Data Center near them. With two additional Regions we are taking the next big step towards achieving this goal as we bring our VPS and Dedicated Servers even closer to all users in the United States and Canada. Beforehand you had to choose between a great price and a local server, now you can have both.
We have noticed that people in the US and Canada often end up paying a hefty price to have their servers located nearby. The same is true for people who want to have their servers close to their customers located in the US. Now none of them have to choose between a low-latency server and an affordable price. With our two new Regions we can offer people living in main US metropolitan areas servers with ping as low as 3 ms.
| | Ping [ms] | Recommended Region |
| --- | --- | --- |
| Atlanta | 33 | US East |
| Chicago | 18 | US Central |
| New York City | 3 | US East |
| Washington DC | 13 | US East |
| Los Angeles | 32 | US West |
| San Francisco Bay Area | 30 | US West |
| Seattle | 10 | US West |
| Vancouver | 15 | US West |
| Toronto | 25 | US East |
Familiar Products at Incredible Prices
In our two new Regions – US East and US West – you can choose from the same product range as in all other Regions. We offer our best-selling VPS, our Virtual Dedicated Servers and our powerful Dedicated Servers.
Specifications and base prices remain also the same as elsewhere, but we charge a Location Fee to cover higher cost of operating Data Centers in major cities like New York or Seattle. After all, our data center is located on Broadway, right in the middle of Manhattan.
To make things even more convenient for our current and future US customers we accept payments in USD via Credit Card or PayPal and offer support in English 365 days a year.
German Quality in Your Neighborhood
We offer the same German Quality in all Contabo Regions worldwide and our new Regions are no exception. To make that happen, we use the same hardware and network equipment in all our Regions. Processes and software platforms that manage and monitor our servers are also unified worldwide and we use the same virtualization technology, the same host system software and the same installation scripts.
Our technicians have carefully configured all network equipment and racked & stacked servers themselves on-site in both New York and Seattle.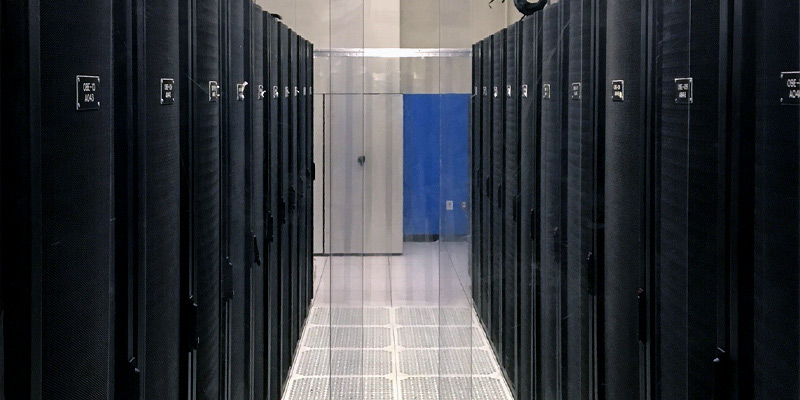 Our new US Data Centers are equipped with uplinks from Cogent or Lumen – both considered Tier 1 carriers. The have redundant power source and state-of-art security features. Fire suppression and detection systems consist of heat detectors, smoke heads, pre-action and dry pipe sprinklers. Cooling is provided by a chilled water system with a redundant setup of chillers and by roof top dry coolers. Parallel generators deliver uninterrupted and redundant power supply.
Sascha Wintz, a true German, exported to the United States to oversee our Data Center operations is leading our Contabo US Team that manages our servers in all the three American Regions.
Migration Possible
If you are a Contabo customer and wish to migrate your existing VPS or Virtual Dedicated Server (without disk) to one of our new US Data Centers, please contact our customer support and we will arrange a migration for you.
Virtual Dedicated Servers with disks and Dedicated Servers are not portable virtual instances so they can't be migrated.
Special Independence Day Deal – No Setup Fee!
To celebrate the new Regions' Launch we are waiving the Setup Fee for the next orders in our US Data Centers for:
Be quick and don't miss on the savings!