Two weeks ago we have introduced 2 new Dedicated Server models. These new 16-core Dedicated Server and 32-core Dedicated Servers are powered by the new generation of AMD EPYC 7282 CPUs. Let's take a closer look on how they perform.
AMD EPYC 7282 – The Price/Performance Leader
Many people are asking why we have decided to ditch Intel for AMD and why we went with AMD EPYC 7282 and not for example with the popular RYZEN series. The short answer is that AMD EPYC 7282 offers the best price/performance ratio out of all Intel and AMD CPUs on the market (see this blog post for details). This way we are able to stay true to our mission of providing computing power at unmatched prices.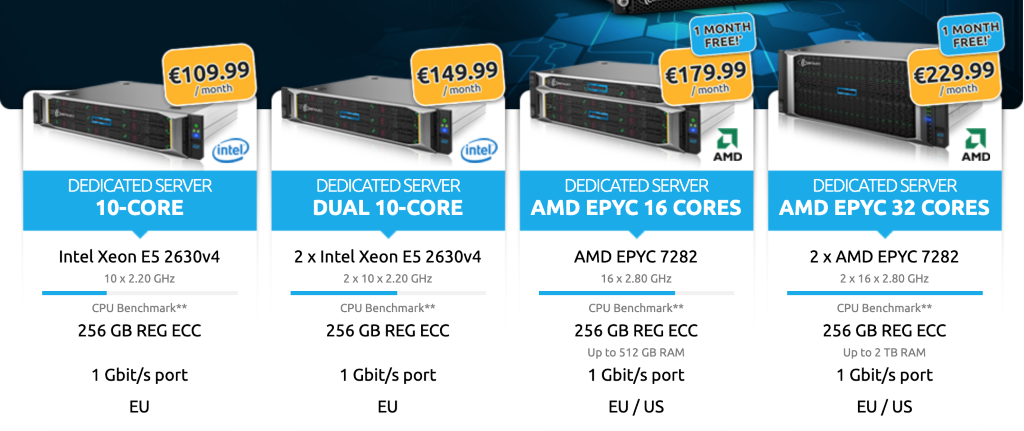 More Is Not Always Better
Some of you might wonder why we haven't decided to introduce Dedicated Servers with even more powerful CPUs. We actually looked at this, but if we would put a more expensive CPU in that would mean that a such server would cost north of €700 a month, not only because of the high CPU price but also a huge power consumption.
Comparing Cores Is Not Enough
While our previous Flagship Servers offered 10 and 20 cores respectively @ 2.2 GHz, the new Flagship Servers offer 16 and 32 cores respectively @ 2.8 GHz. As you can see in the chart below, our new Flagship Servers outperform the previous servers more than one can expect based on the raw specification numbers. This is due to the fact that the AMD CPUs use a more modern design and effectively offer more computing power than the previous generation Intel CPUs.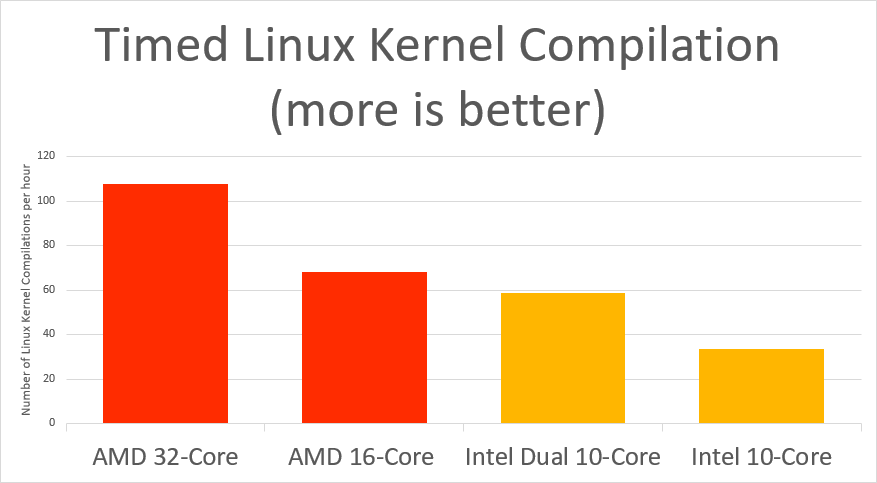 Always Look At Price Weighted Benchmarks
In Contabo we use an industry-standard Linux Kernel Compile Benchmark (pts/build-linux-kernel) which shows how many times a server can compile a Linux kernel within a given amount of time. But this only tells one part of the story. The previous generation Dedicated Servers are cheaper after all. At the end of the day, it's more important to compare how much computing power you get per Euro spent and not just the amount of raw computing power in general. That's where you can see why this server is the new favorite of so many of our customers.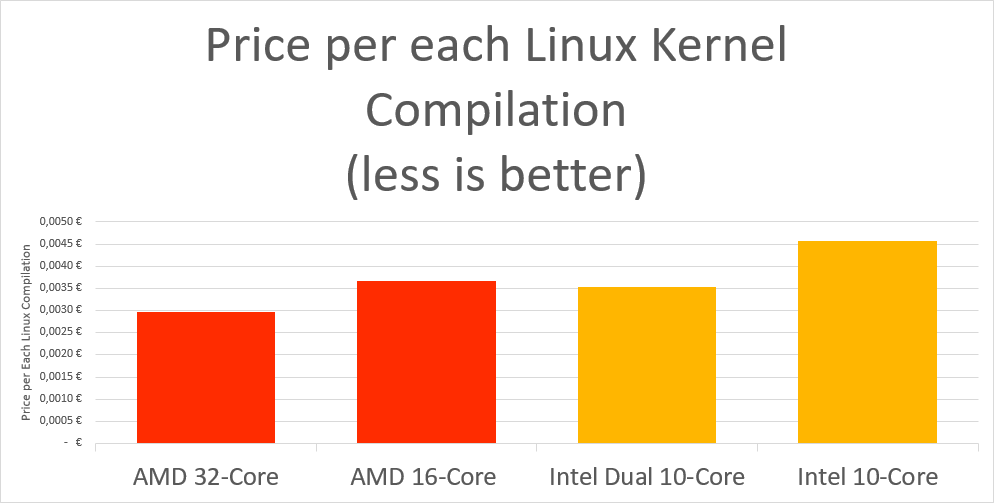 I hope that this post will make it easier for you to understand our strategy behind introducing these new Dedicated Server models. This said, I'm curious what are your thoughts on the future. What kind of Dedicated Servers should Contabo offer next? Even more powerful ones or maybe something smaller than 16 cores, but also cheaper? Share your thoughts in the comments below.