Updated: August 26, 2022
Originally published: May 27, 2010
I can't imagine fiber optic cables are a thrilling topic of any discussion, but here we are! I'm giving you a behind-the-scenes look at our Data Center setup.
Today, Colt technicians mounted the fiber optic cable through the building into the Core Rack next to our Cisco Routing equipment. And of course, we made sure they followed all of our Data Center security practices and processes.
I took a photo of the fiber optic patch panel to commemorate this moment (and get proof lol):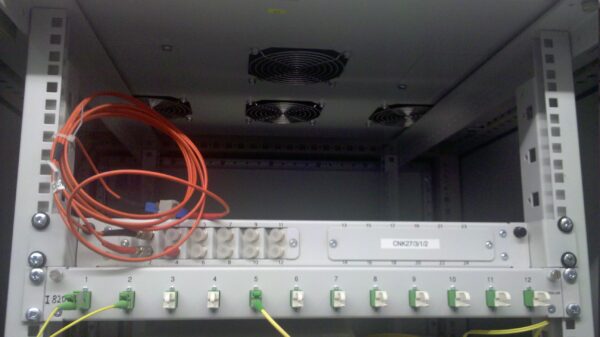 Colt helped us complete our physical connection, so we're waiting to connect the red-orange cable to our router (only a few steps left to complete our router setup). We'll be "multi-homed" by different fiber optic cables throughout the building. Our customers will benefit from all of this, and we'll be able to offer more secure hosting connections from our Data Center.
I'll be sharing more behind-the-scenes looks at what the Contabo (fka Giga International) team and I are doing. For now, we'll be setting things up like data center cabinets and other hardware. It's a lot of work getting hosting set up properly. But, I'd say it's rewarding work.