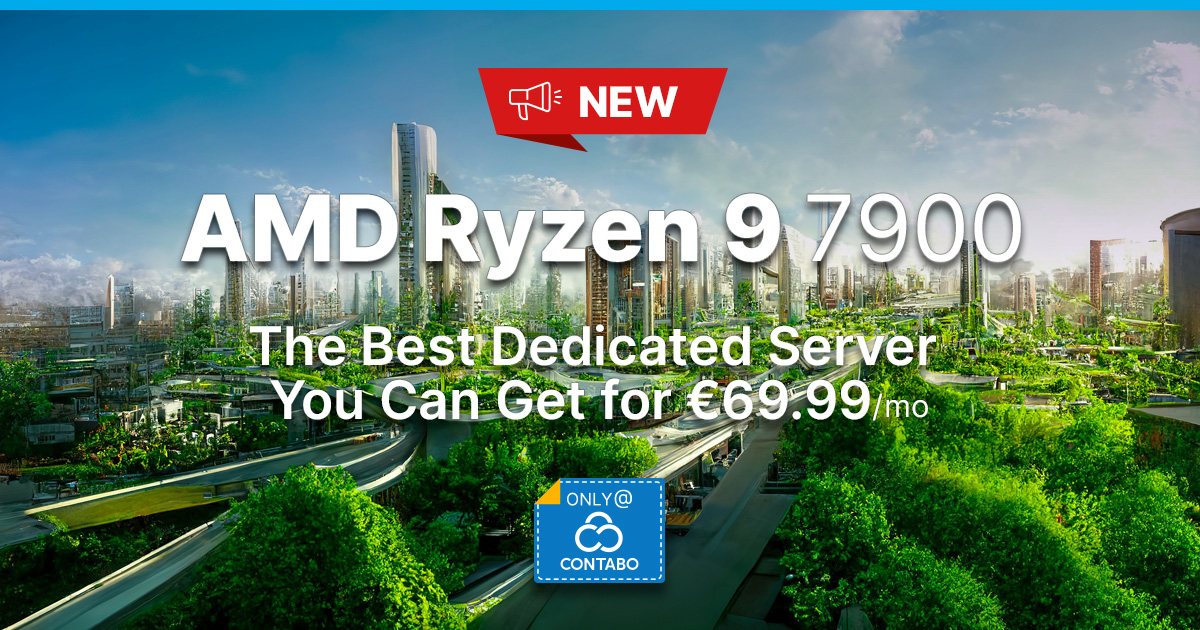 Today we proudly announce the launch of Ryzen 9, a groundbreaking entry-level Dedicated Server, setting a new standard for performance and value. Priced at an astonishingly low €69.99 / mo, this game-changing offer is set to redefine the dedicated server landscape.
Not All Ryzens Are Made Equal
Ryzen processors have earned a reputation for delivering exceptional performance without breaking the bank. The substantial price-performance advantage situates them well above comparable Intel CPUs such as Xeon E-2000 series. But not all Ryzens are made equal. Our new Ryzen 9 Dedicated Server goes a step further as it offers 15% better instructions per cycle (IPC) compared to previous-gen Ryzen. Just look at this comparison: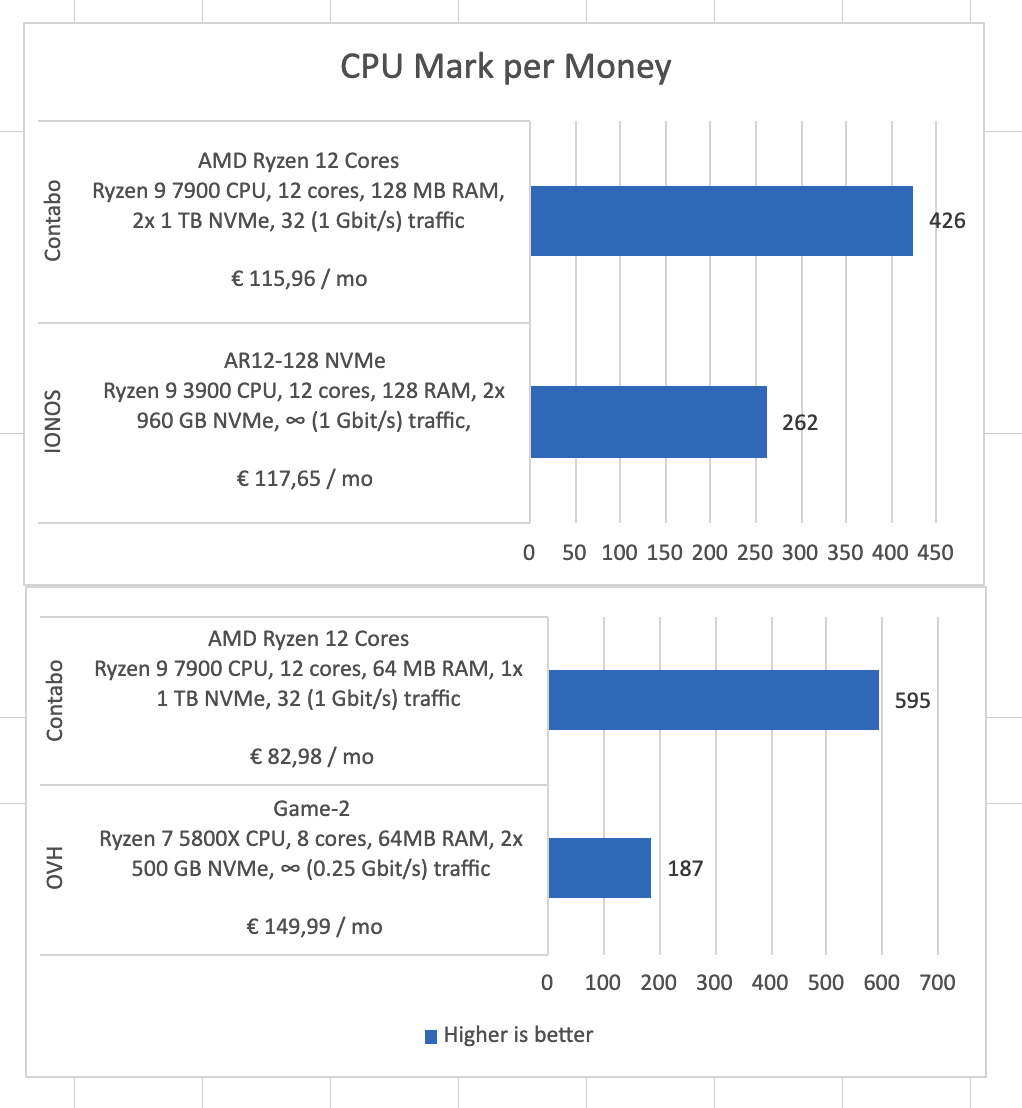 For a more in-depth look where we discuss performance and benchmarks, please read our blogpost "Energy-Efficiency Meets Performance: Ryzen 9 CPUs in Our Dedicated Server Lineup"
Contabo is First to Launch Ryzen 9 7900
Contabo is the first global provider to introduce the new Ryzen 9 7900 Dedicated Server to its lineup. This is, however, just the first step in revamping our Dedicated Servers portfolio, stay tuned for more coming up next!
Cheaper Than You Expect
At Contabo, our commitment to affordability is deeply ingrained in our DNA. Leveraging our cost-efficient approach, we are proud to offer the Ryzen 9 Dedicated Server at €69.99 / month, an unseen price in the industry, thus making this premium CPU accessible to everyone. This is half the price of our previous entry level model, when one would expect the latest innovation on the market to actually cost twice the price.
Exclusive Promotions to Celebrate the Ryzen 9 Launch
To mark this special occasion, we are running exclusive promotions not just for Ryzen, but for all our products. This is our way of expressing gratitude to our valued customers and sharing the excitement of the Ryzen 9 Dedicated Server launch. Here are the promotions we prepared for you:
Take advantage of this opportunity and try the new Ryzen 9 servers before anyone else!