Again CHIP, a well-known German IT magazine, has conducted a comprehensive, two-month-long study to test the customer hotlines of more than 170 companies from different industries, including web hosting. After we were awarded the trophy in the category "speed" last year, we finished in first place in the category "speed / waiting time" this year!
During the study period CHIP, together with the market research institution Statista, has called all tested hosting providers up to 100 times. The result is clear: No other hosting provider could be reached faster by (potential) customers via telephone. In other words, we have the shortest waiting time on the phone!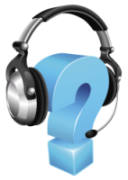 Winning the title twice in two years, it is not just a huge honor but also a high motivation for us to three-peat next year! In addition the award proves that one of our corporate goals, customer satisfaction, is consequently pursued every single day.
Of course we remain available by phone directly via landline number – at any time, without any hotline fees, queues and complex menu selection – on 365 days per year.
Further information and an overview of our awards can be found here!