This tutorial will show you how to create a blog and publish it world wide in just a couple of minutes.
The requirement for the Softaculous automatic WordPress installation is a Webspace package L or higher.
Alternatively, WordPress can be installed manually by uploading files via FTP.

1. Login to your cPanel account after receiving the e-mail containing the login information.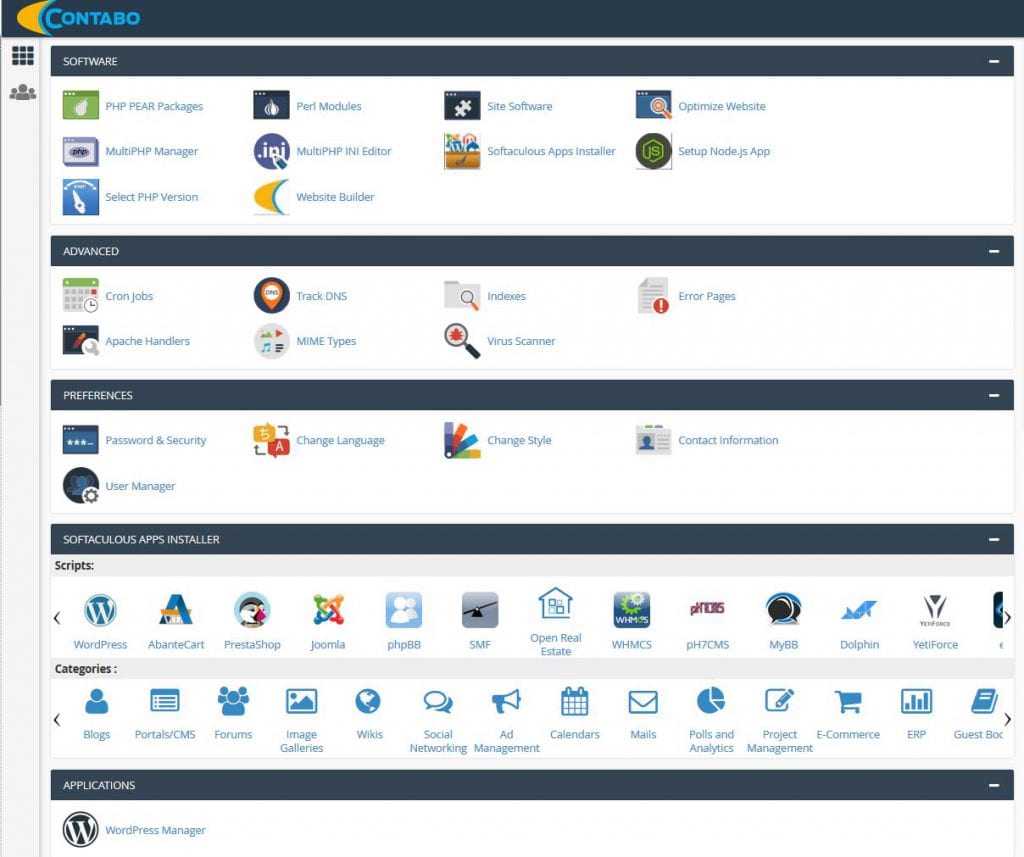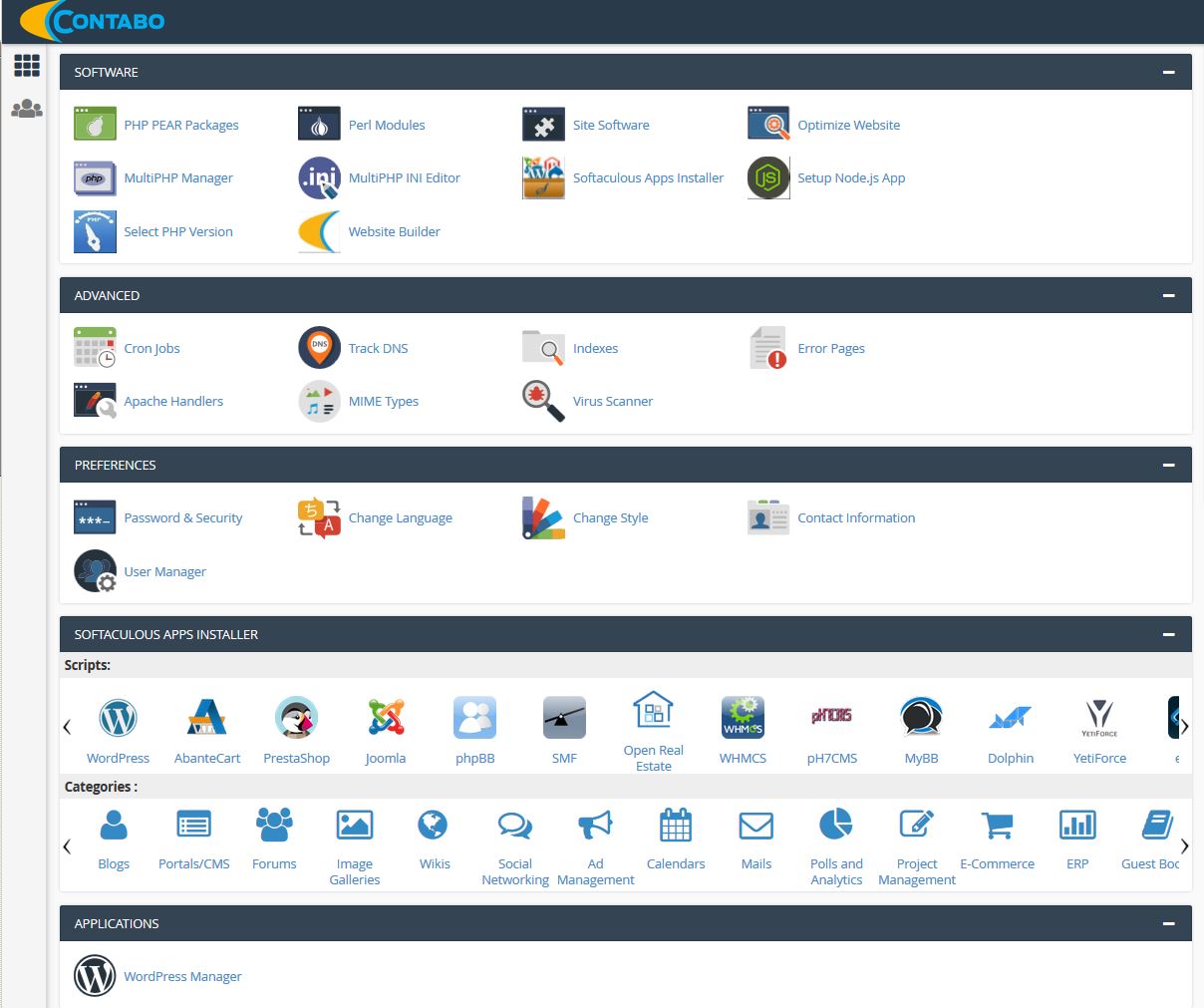 2. Within "Softaculous Apps Installer" click on "WordPress" to open the following site: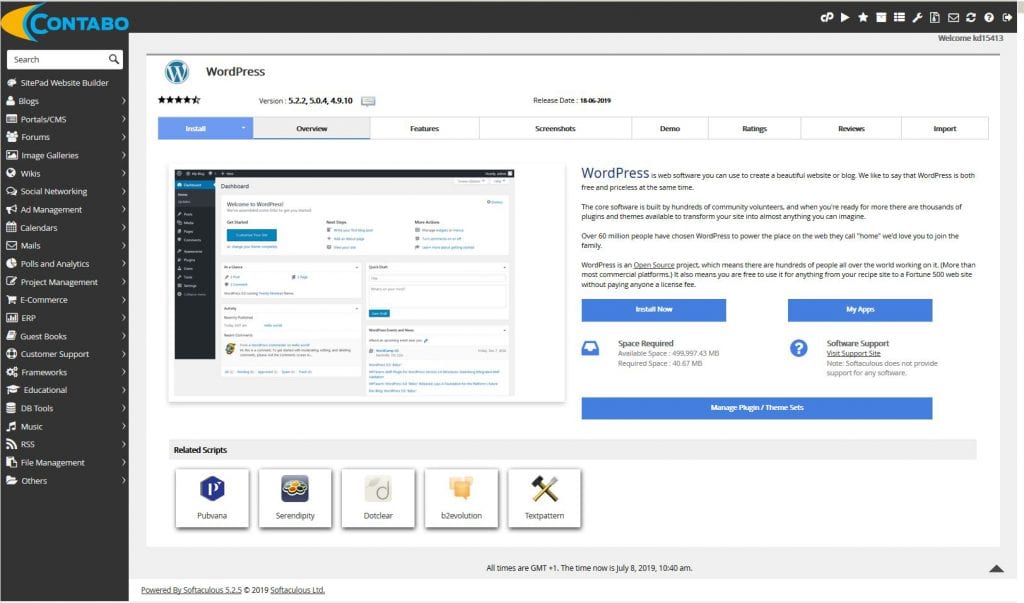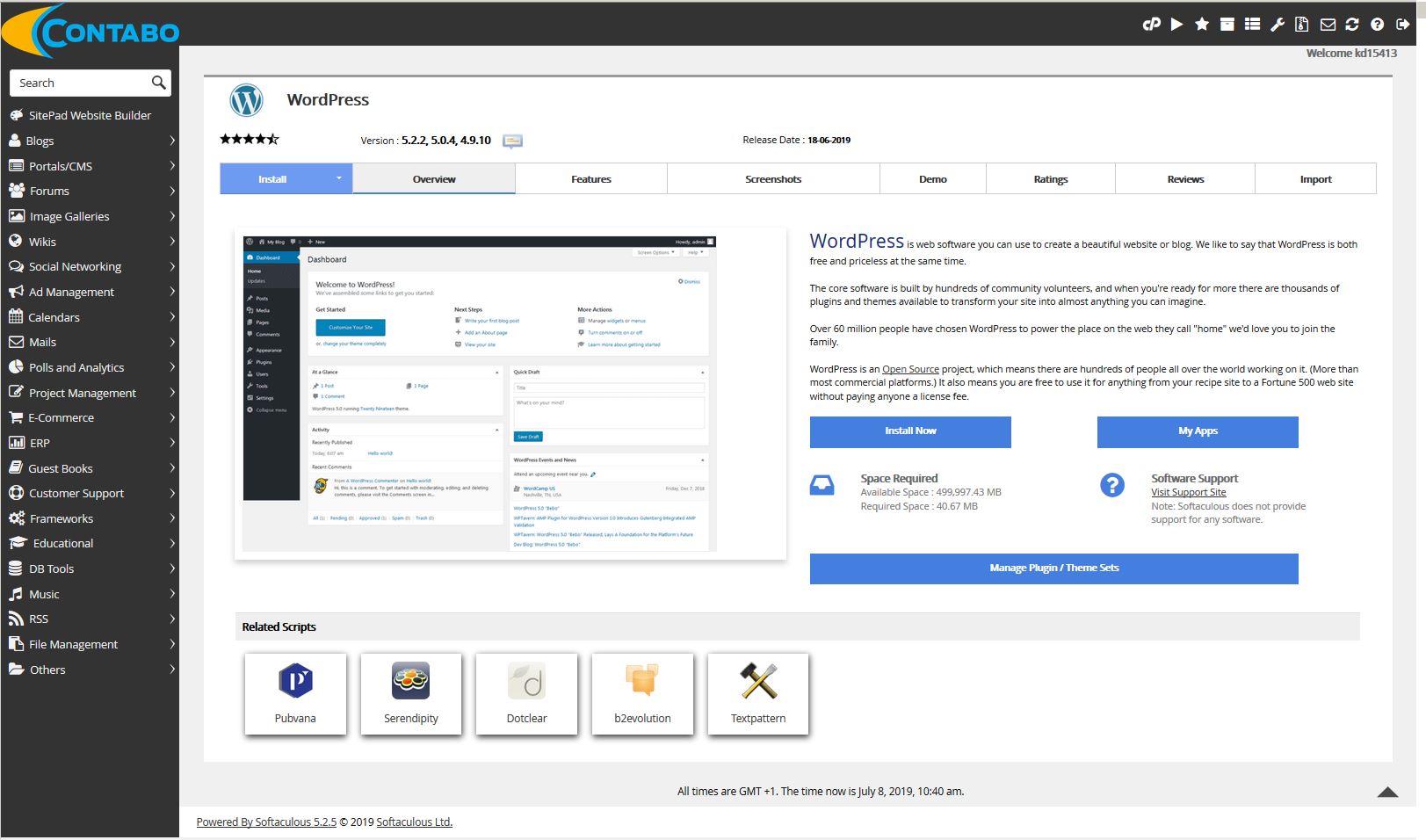 3. This site shows all existing WordPress installations, as we are setting up WordPress for the first time we will hit "Install Now" in order to install our first WordPress site.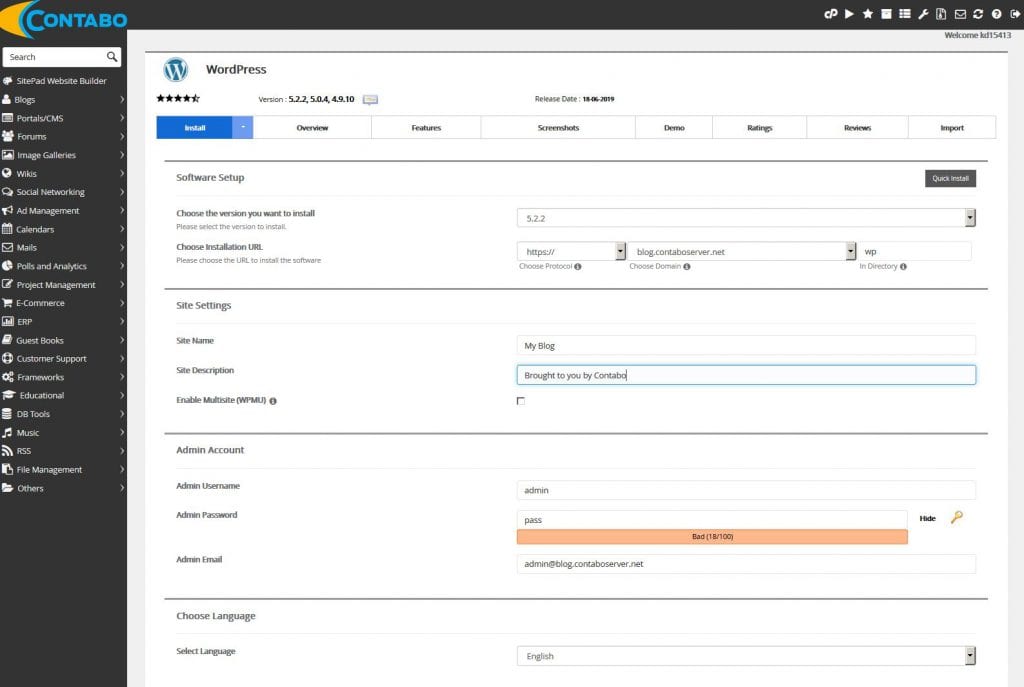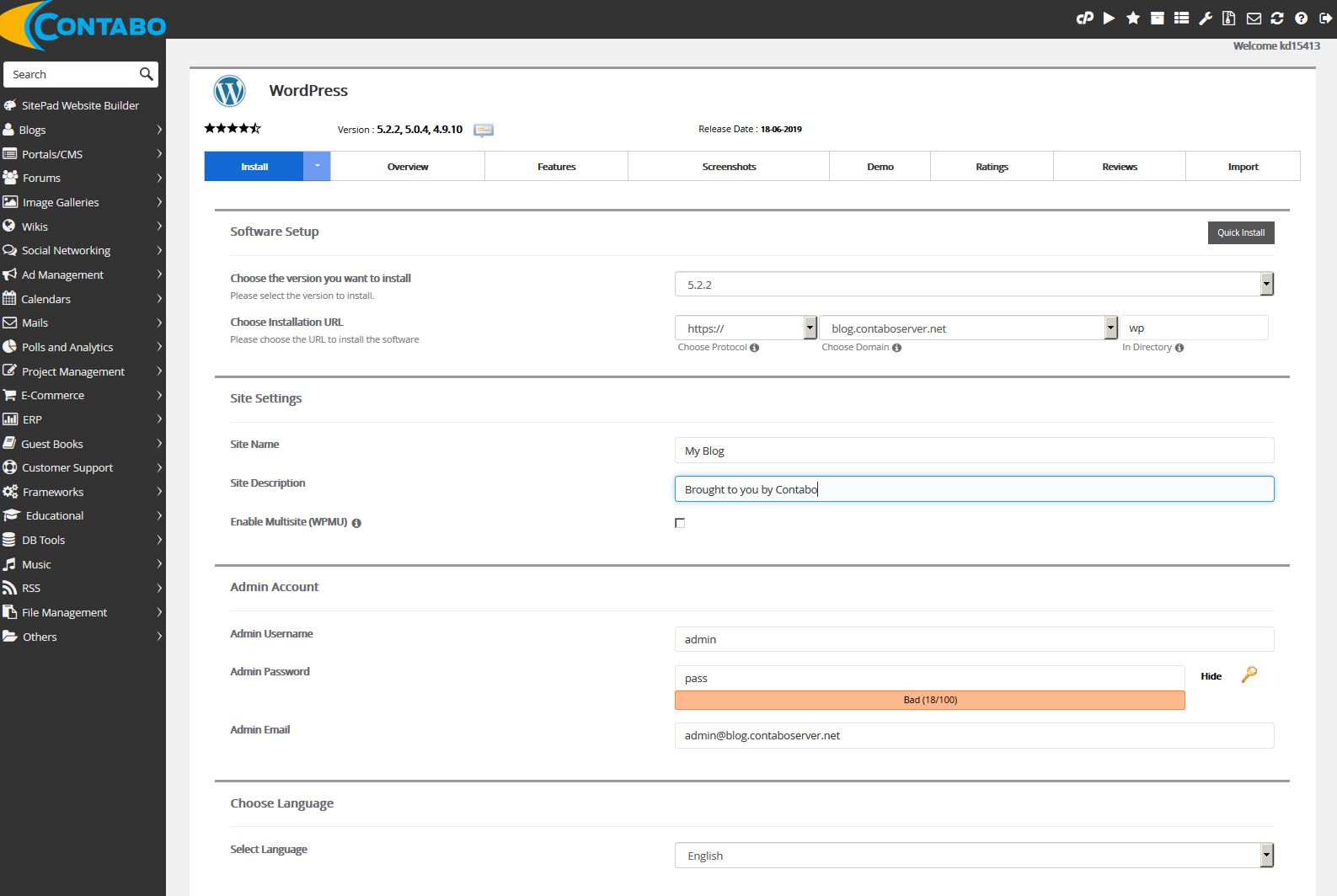 In case you want the WordPress site to be hosted on a subdomain or alternate directory you will be able to adjust the configuration to meet your requirements. We are going to use the main domain the Webhosting package was set up with, in this case we will have to remove the "wp" within the "in directory" option.
Set a secure password, adjust the remaining configuration options and hit "start installation".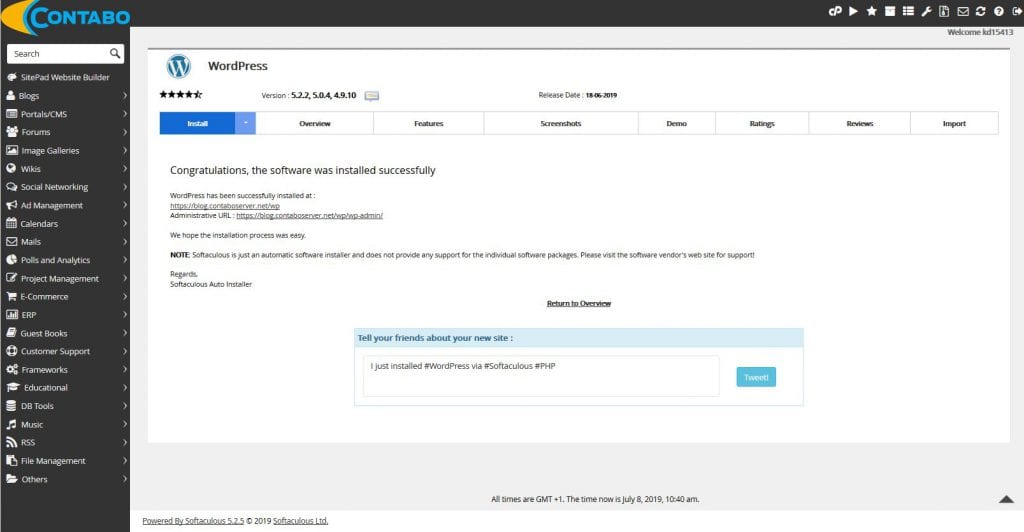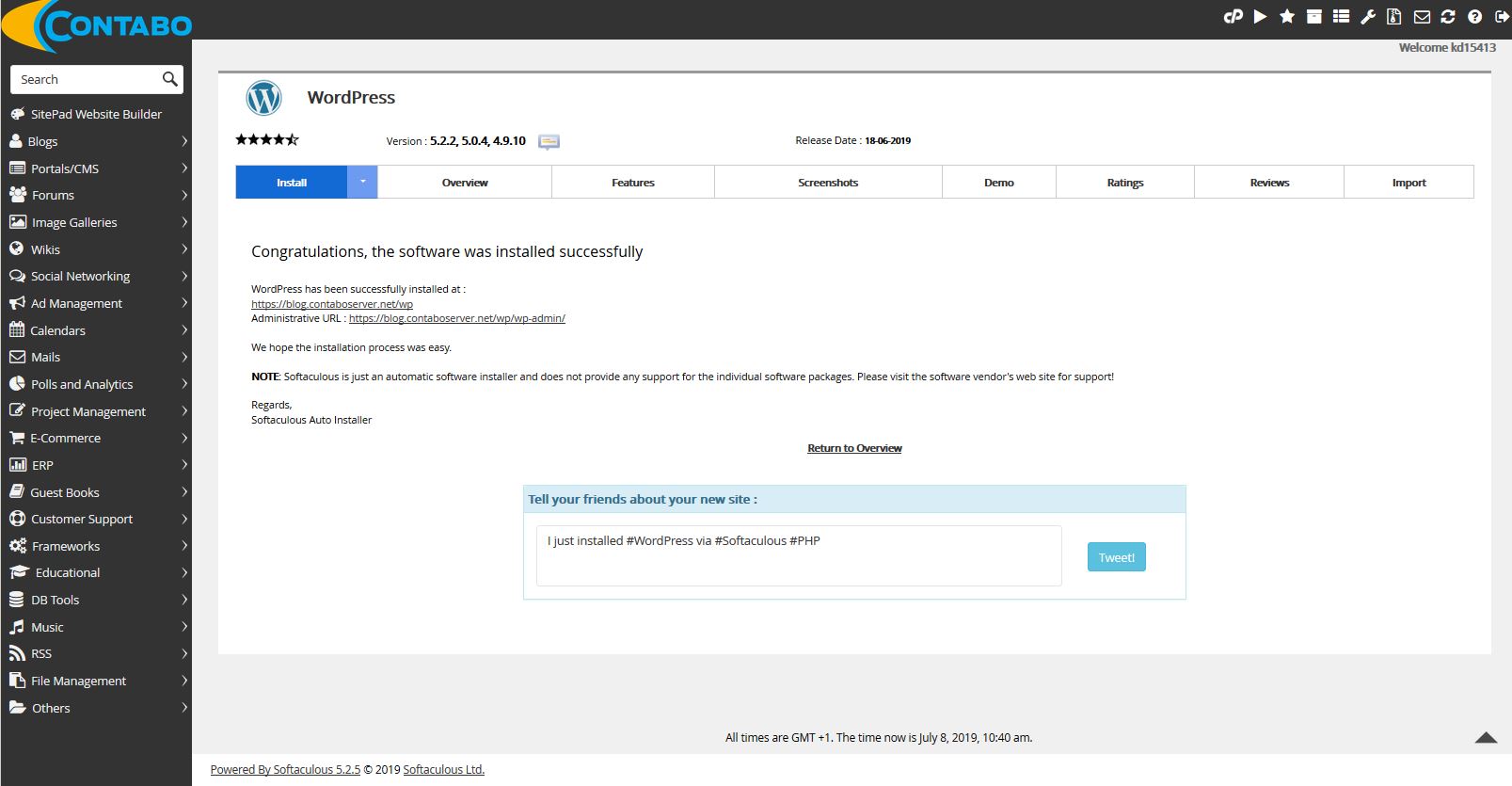 That's it!
The Blog is installed, you are ready to upload content and share it world wide.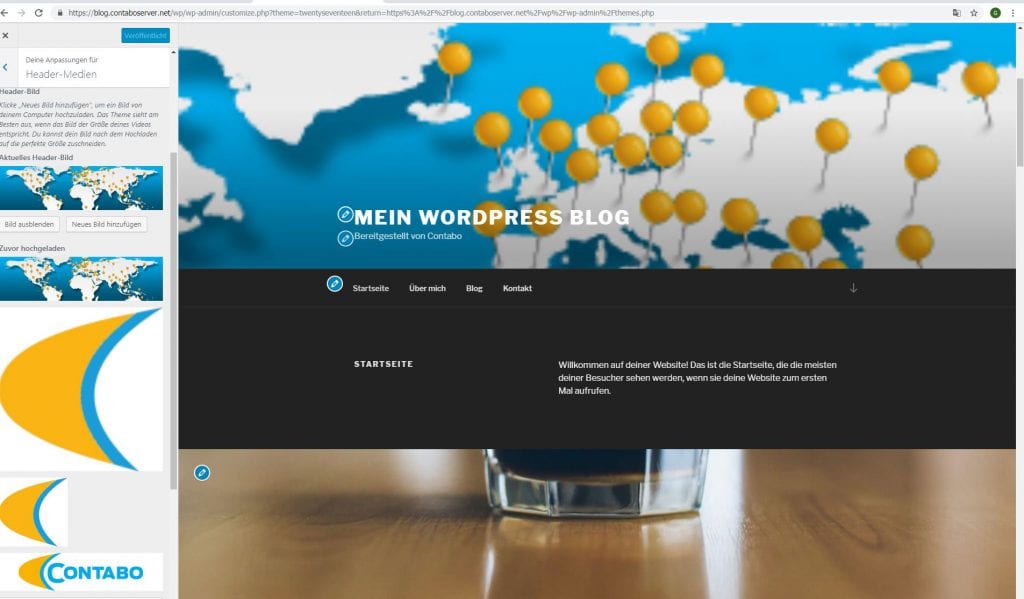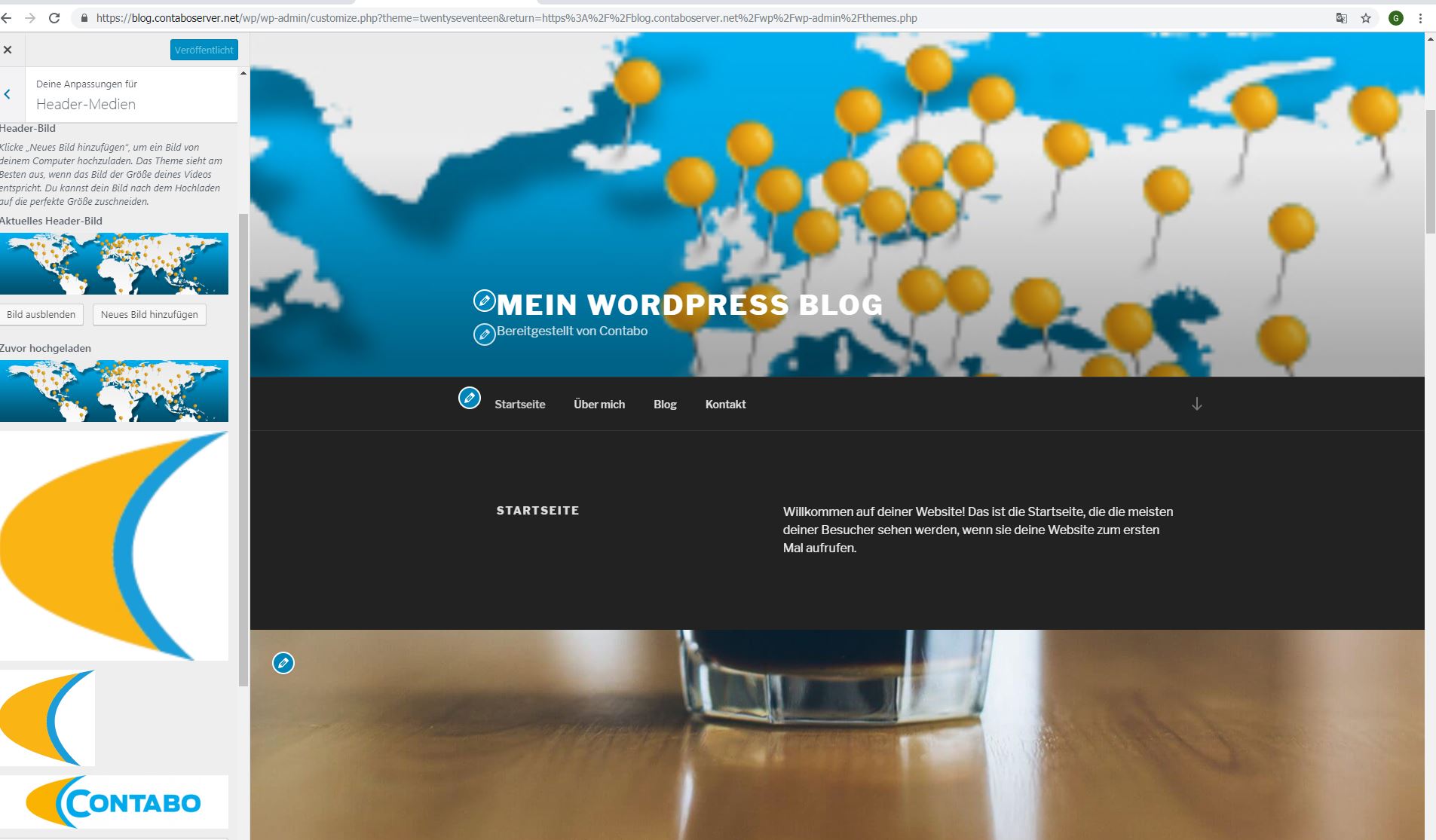 We recommend enabling automatic updates or at least perform manually updates often.
WordPress is a very common software used for websites, especially for blogs. As a very high amount of websites run WordPress, hackers always work on finding new security holes in order to hijack or even infect the website with malware.
WordPress updates are very important in order to run a safe website.
You should make sure to not run any outdated software on a website, even WordPress plugins need to be updated as well.
In case you want to reinstall the blog, use another software or the Contabo Website Builder instead, you are able to remove WordPress at any time using the Softaculous App Installer WordPress site within your cPanel login.