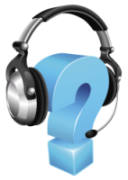 As today our social media team is going on its well-deserved Christmas vacation, we would like to share a few important points of interest with you.
Although Christmas is a celebration with family and friends, Contabo always keeps its customers in mind. And for this reason, we are available for you every day, even on holidays, from Monday to Sunday from 8 am to 11 pm for any kind of questions, comments or emergencies you might have. You can reach us by phone +49 89 3564717 70, by email ([email protected]) and on our Facebook page.
In addition to that, we would like to take this opportunity to say thank you to all our customers for the trust placed on us in 2013 and we are looking forward to another great, successful and harmonious cooperation with every individual.
Please stay tuned because we have already planned numerous innovations and projects for 2014 whicht each of our customers can benefit from – but more on this in the new year.
The entire team of Contabo wishes a Merry Christmas and a good start to a successful new year in 2014.
Pre-Christmas greetings,
your team of Contabo