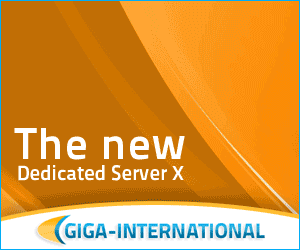 Since today the launch of our international affiliate program is finally done. We were expanding our existing distribution channel of affiliate marketing and make an affiliate program available for our international affiliates as well (https://contabo.com/en/affiliate-program/). The existing German affiliate program, that markets the main products of Giga-International like V-Servers, Webhosting and Dedicated Servers already very successfully, will now be available for the international market.
The international affiliate program is hosted by the network affilinet UK. From now on, publishers can register for the affiliate program (Please click here to register) from every country in the world and earn high commissions. We provide extremely lucrative commissions for our affiliates – in case of a successful mediation they can earn up to 80 GBP (~ 100 EUR).
"The affiliate program of Giga-International.com is an attractive advertising option for operators of websites and blogs that are technology-savvy, " says Michael Bölke, our Head of Giga-International and responsible for all online marketing issues. "The registration at affilinet UK is completely free of charge for new members. The commission payout will be made of course not only on bank accounts in England, but worldwide."
Affiliates are supported with innovative creatives by us. We provide a special affiliate unit that is responsible for the partner relations and communications and for sure for the program optimization.
Interested partners can register for the affiliate program under Affili.net and start off immediately. Further information about conditions of participation, payment terms, etc. are also available on this page.
If you are interested in our German affiliate program you can sign up via this link.
For further information, please visit our website.