The optional upgrade Full Monitoring from Contabo is an extensive monitoring tool for your VPS and Dedicated Servers. We are going to present the features of this tool in this tutorial.
Why Full Monitoring?
By the help of Full Monitoring, outages can be detected quickly.
The key benefit of this tool is the immediate notification via SMS (text message) or e-mail, should an outage of a server or of only a running service on a server happen. It is like an alert which signals a need for action! We all know and are aware, that a downtime is always a very unpleasant scenario. You can surely understand, that in such a situation it will be beneficial, if you are aware of it immediately. Full Monitoring enables you to react and to take necessary appropriate actions in order to recover all services as soon as possible. In addition other measures can be started, as informing your important customers, for instance.
The administration of services and functions is separated. The contacts – it does not matter if they are e-mail or SMS contacts – can be assigned to the services which are going to be monitored in any combination.
Furthermore the traffic graphs for VPS and Dedicated Servers can be displayed.
How does Full Monitoring work?
You will receive special login data for Full Monitoring. After logging into Full Monitoring, the screen could look as follows: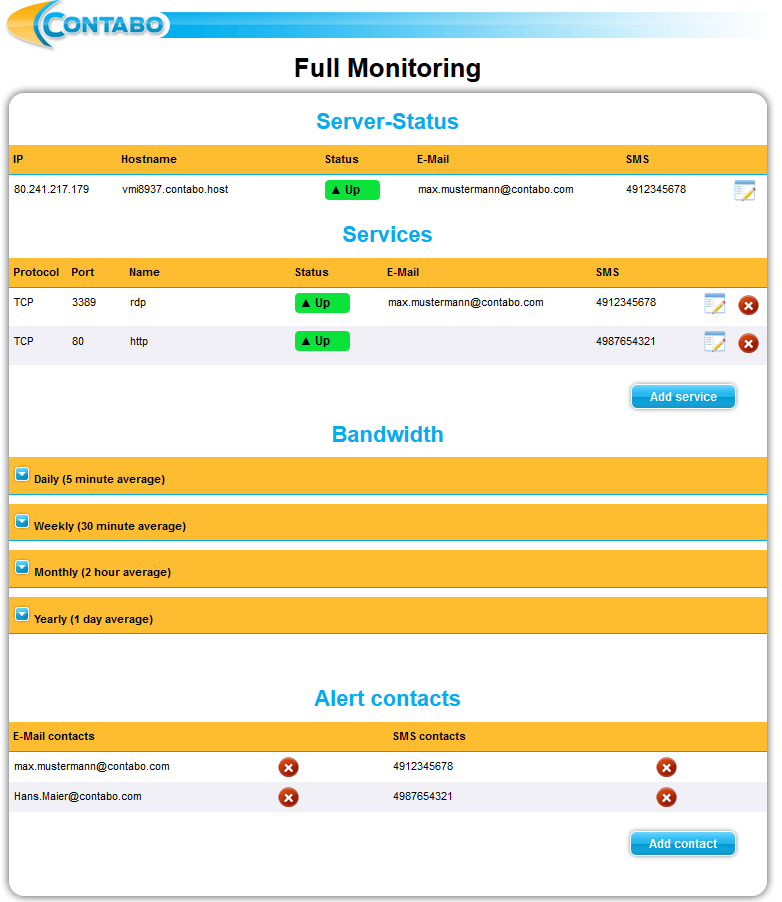 We already added two contacts who should be notified. It is only necessary to click on "Add contact" under "Alert contacts". Then you can choose the type of contact, with "E-Mail" and "SMS" (text message) being the two available options. Please choose the appropriate form of communication depending on your requirements. Under "Services" you can add services after protocol and port. Particularly, you can assign different contacts to the corresponding services.
In the screenshot you can see that the VPS is online. The services RDP 3389 and http 80 are online, too.
In the following screenshot we reproduce the worst-case scenario when the server is down.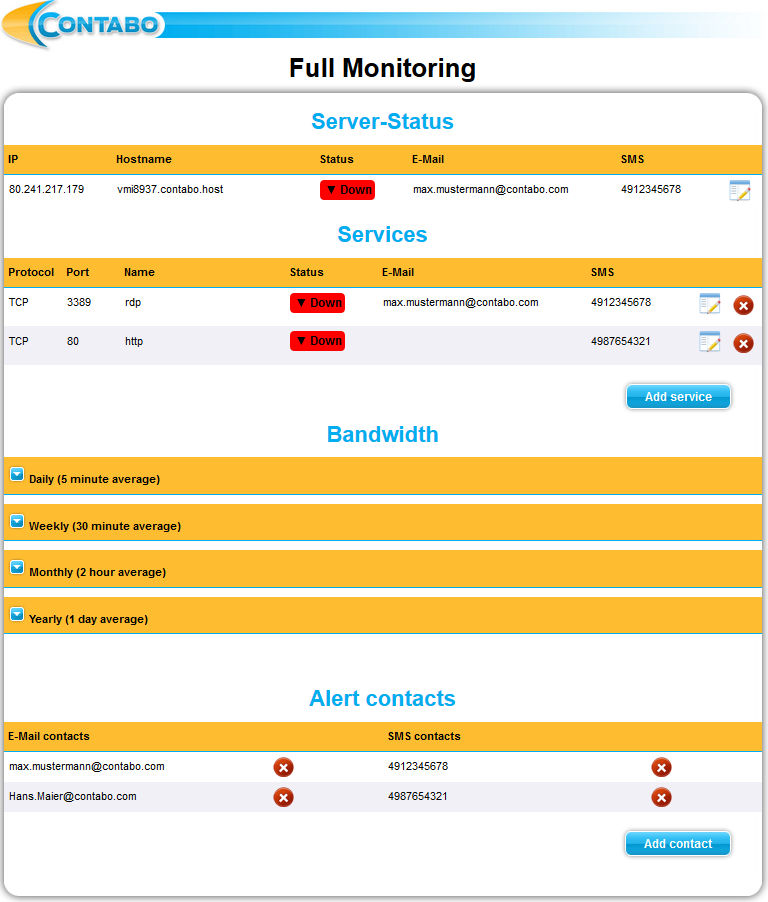 In this example, we would send an e-mail to [email protected] to alert him. In addition we would send a text message to 4912345678.
As a consequence, the services rdp and http would be down, too. We would inform [email protected] via e-mail and would send a second text message to 4912345678 that RDP is down. In addition we would text a person at 497654321 that the service http is not working.
Given only the webserver is down, but the server is online, we would only send a
text message to 498754321 in this example.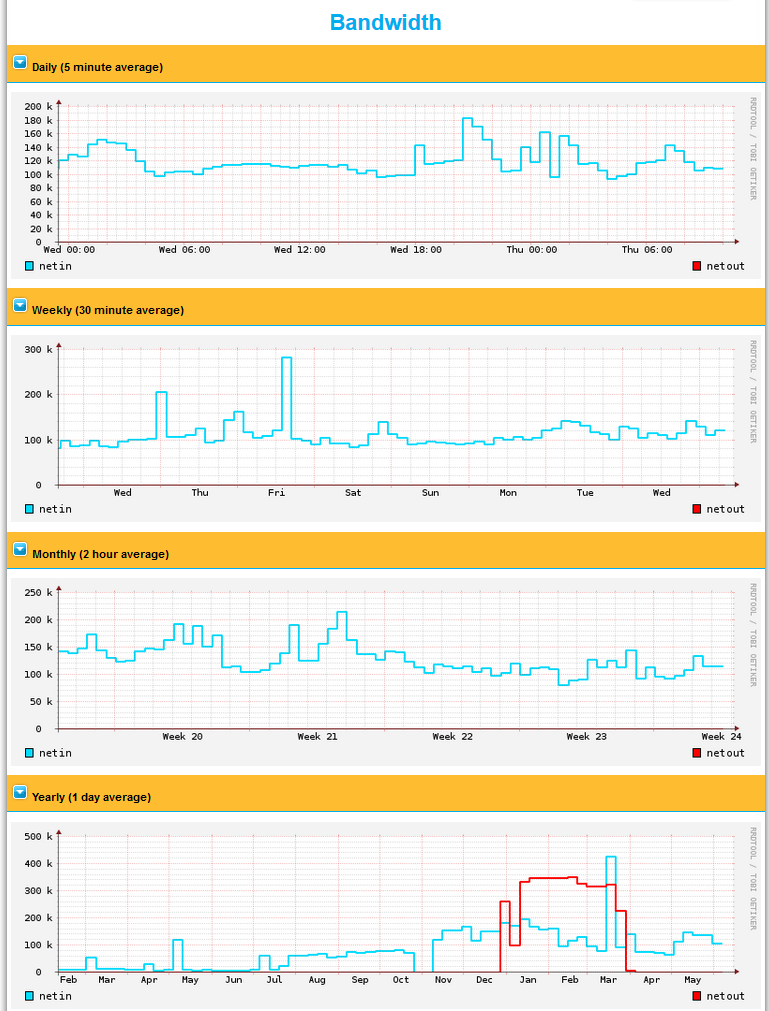 For Dedicated Servers already known, we can provide traffic graphs for VPS now as well! In this screenshot you can see the graph for different periods: Daily, weekly, monthly and yearly. For each period you can see the consumed bandwidth for in- and outgoing traffic.
We hope we could introduce this upgrade well and you can see the advantages it has. Could we awake your interest in Full Monitoring? Our whole team would be very pleased to answer your questions. You can find this upgrade during your online order under "Services and upgrades". You can order the upgrade together with your server online, but it is also possible to order it at any time later by e-mail. For any inquiries, please do not hesitate to contact our customer support team.