New Year. New Look. We are kicking 2021 off with a bang: today we are launching our new website! Packed with new features our website makes ordering servers easier than ever before. Here are some highlights of what is new.
New Look & Feel
We have not only refreshed the design, but also given a whole new look to our logo: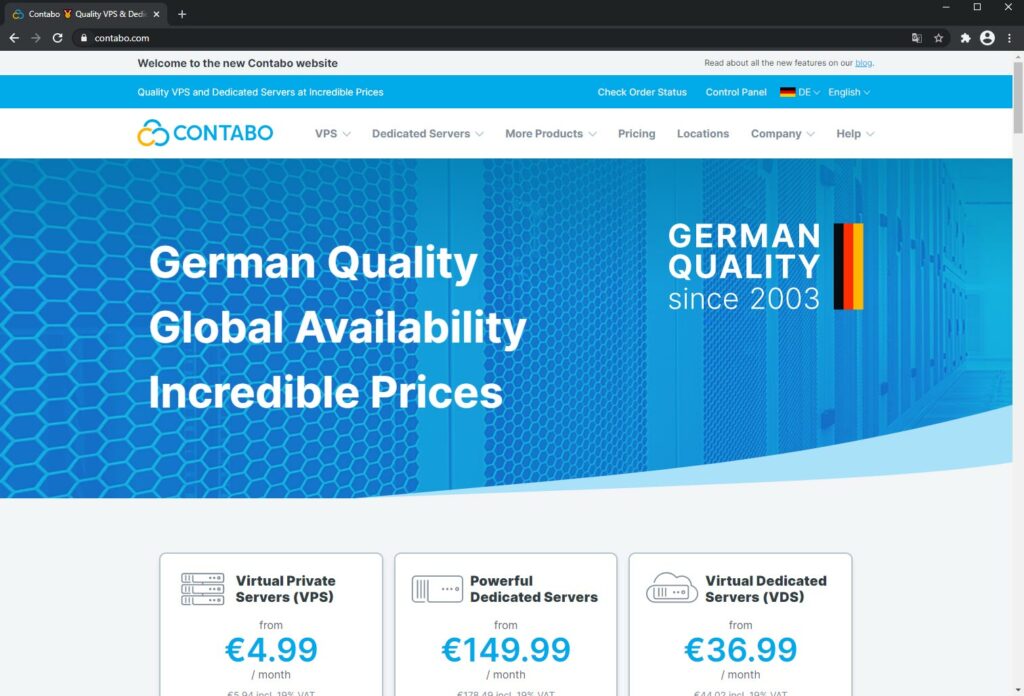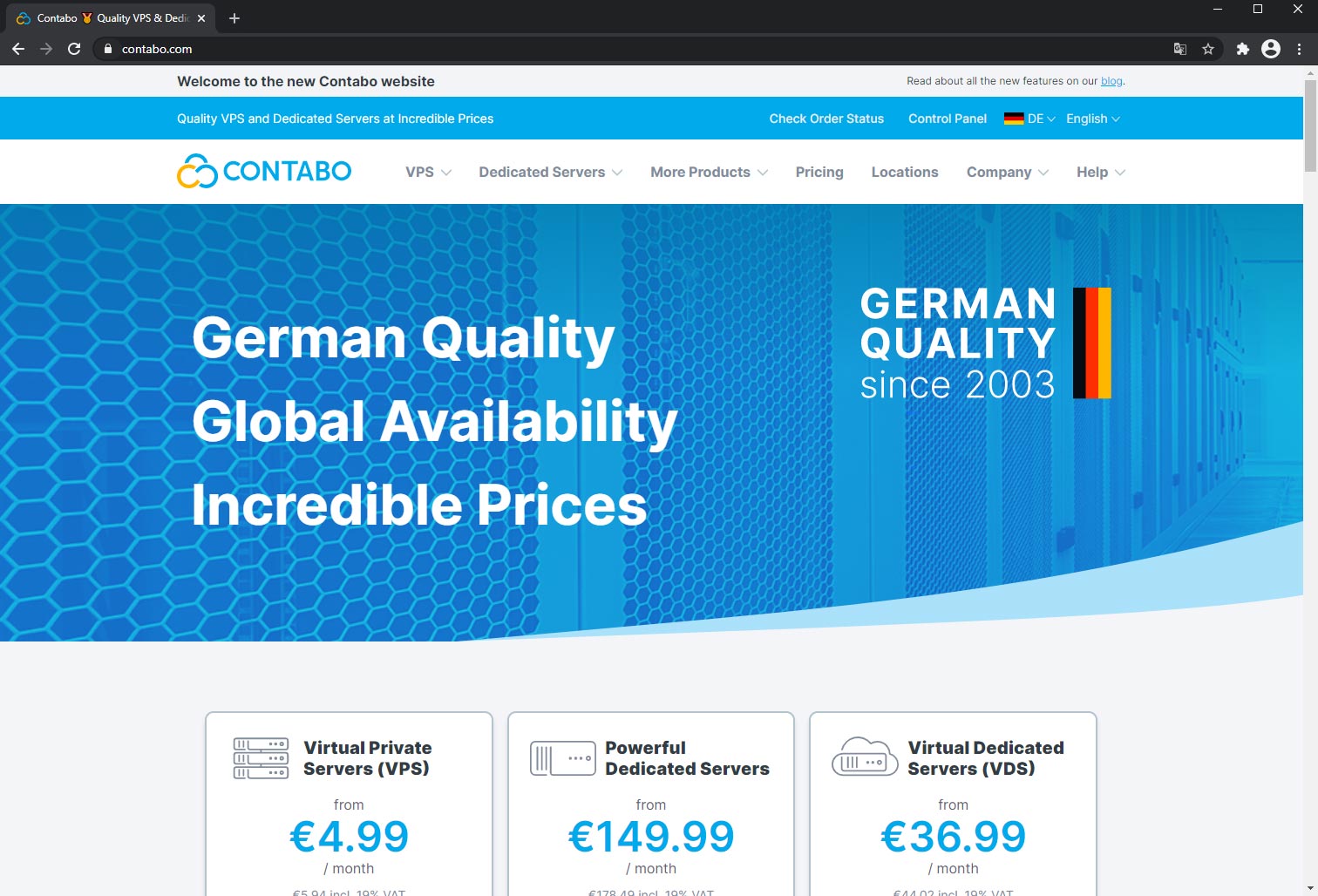 Browsing contabo.com, you will experience lightning-fast loading times and the same reliable performance we are known for since 2003.
Works Great on Smartphone and Tablet
Are you on the run and need to quickly add a new server to your pool or do you simply need an easy way to call our support? With our new website, you can easily access all information and place orders on smartphone or tablet. Struggling to browse contabo.com on your mobile device is a thing of the past. It's 2021 after all!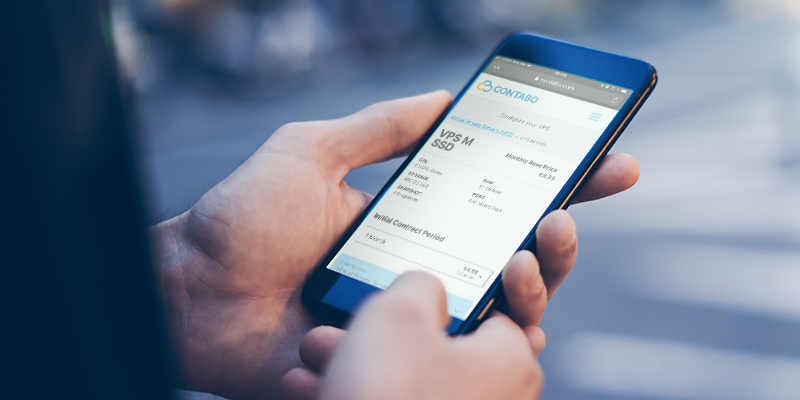 Faster Order Processing
We have simplified the order process. The configuration of your server is more intuitive than ever before. Finally, you can order more than one server with the same configuration in a single order. Also, placing orders as existing customer has become much easier.
Credit Card Payments
This highly requested feature is finally here! Now you can pay for your server using your credit card! This means you can choose between paying with credit cards (Visa, Mastercard, American Express), PayPal, Skrill and manual bank transfers. Credit cards offer the highest level of convenience as you don't need to worry about transferring money every month to keep your server active.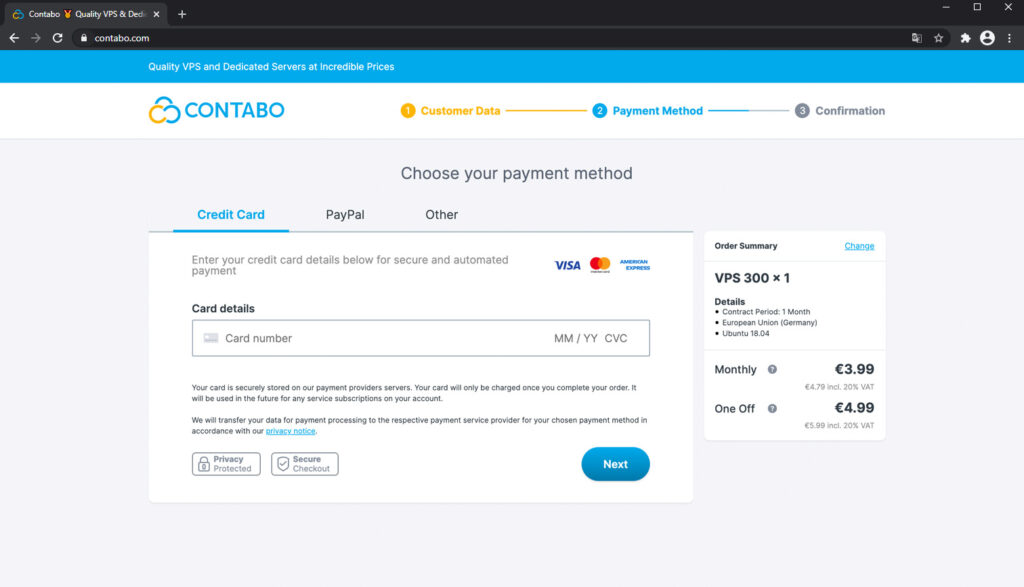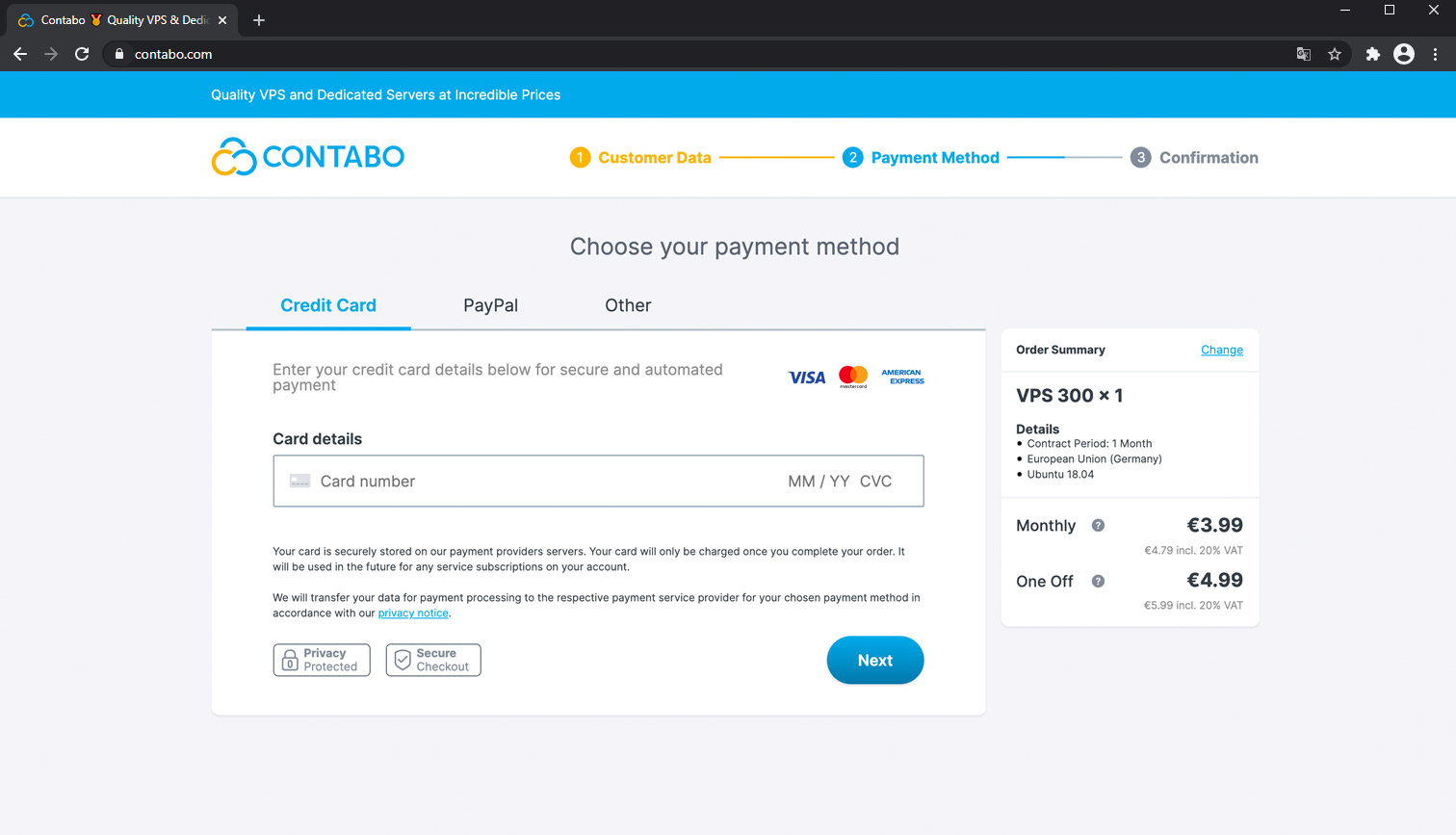 Better VAT-Handling in the EU
We have added a country selector and changed the price logic to better comply with European Union regulations on VAT and non-discriminatory treatment. Now, there is the same net price across the globe with the applicable tax on top of that. This is only applicable for new orders.
Order Through API
In case you regularly place bulk orders or simply prefer to use an API, we have developed a brand-new API tool which allows you to place orders and your check order status programmatically. Go to your Customer Control Panel and activate it now. We will provide more details on how to use it in a separate blog post soon, but you can browse the documentation already here.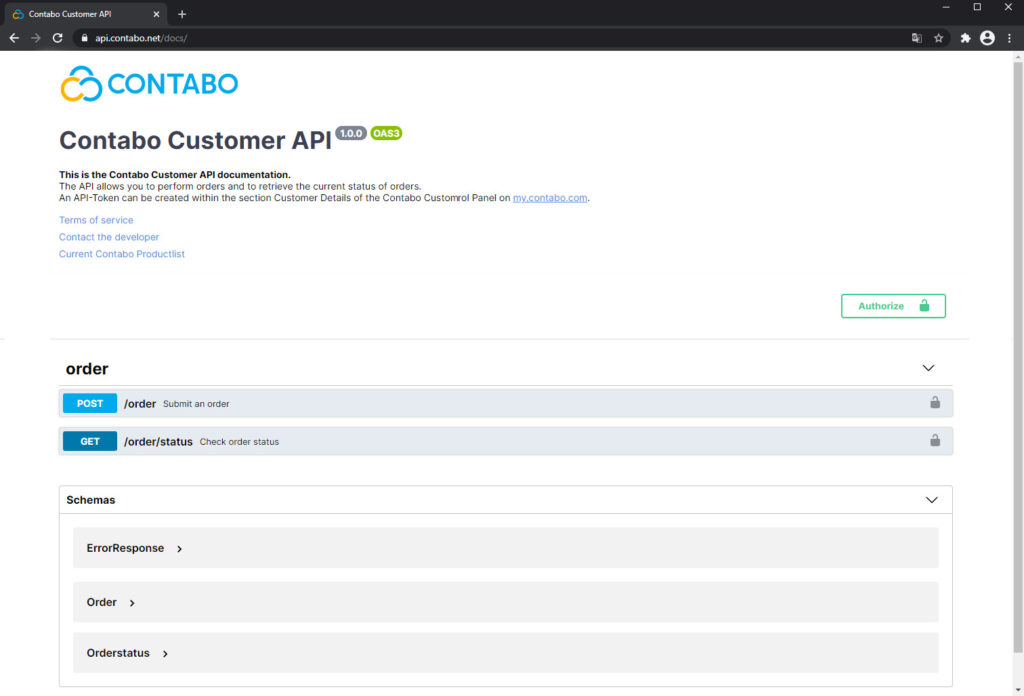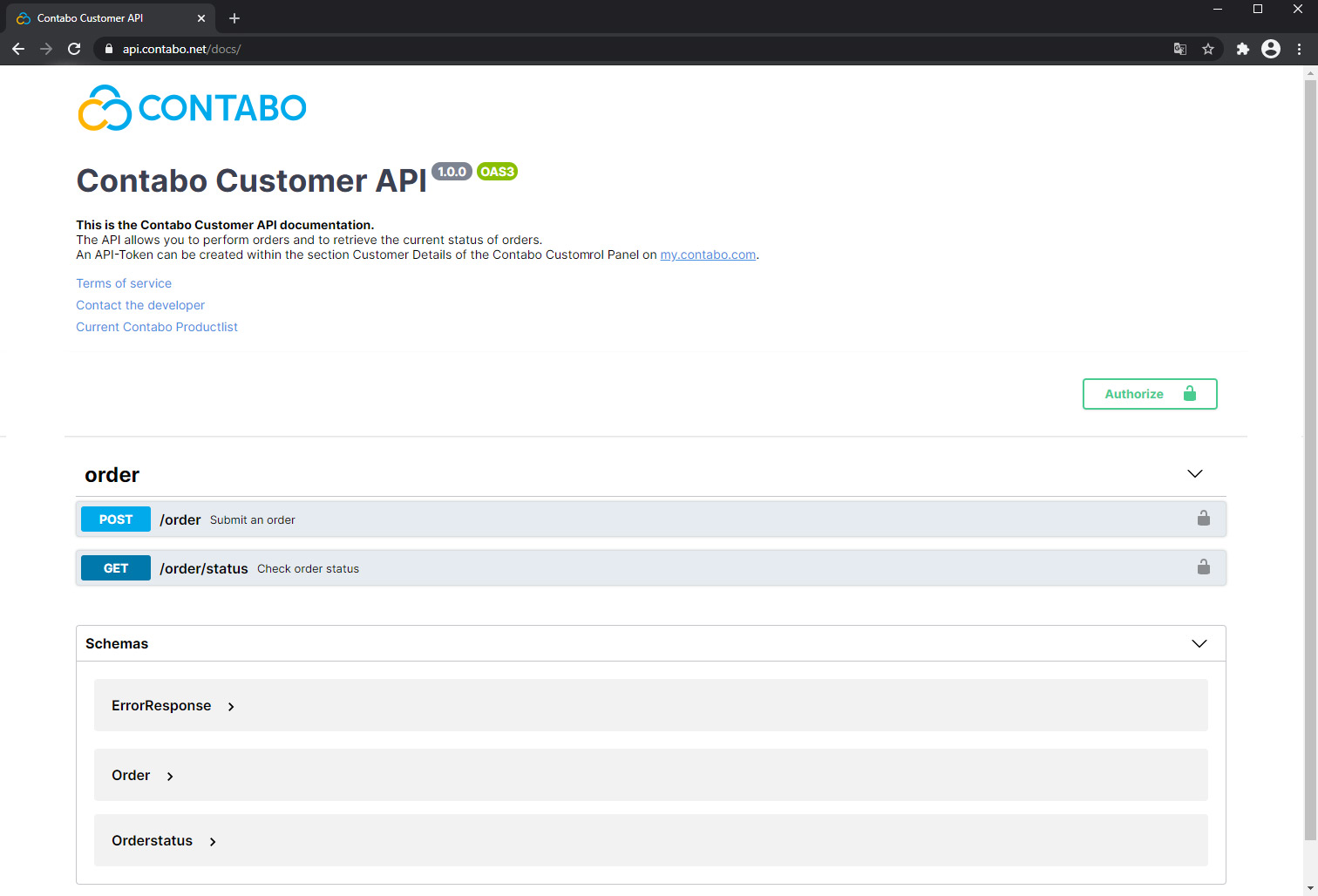 Want to give it a try? Just go to contabo.com and explore the brand-new Contabo world.