In case you know us already, you are surely aware that we offer an unbeatable price-/performance ratio. Some even say that at Contabo, every day feels like Black Friday!
But this year we take it to the next level and for the first time, we offer you a special Black Friday deal:
No setup fees for any VPS order!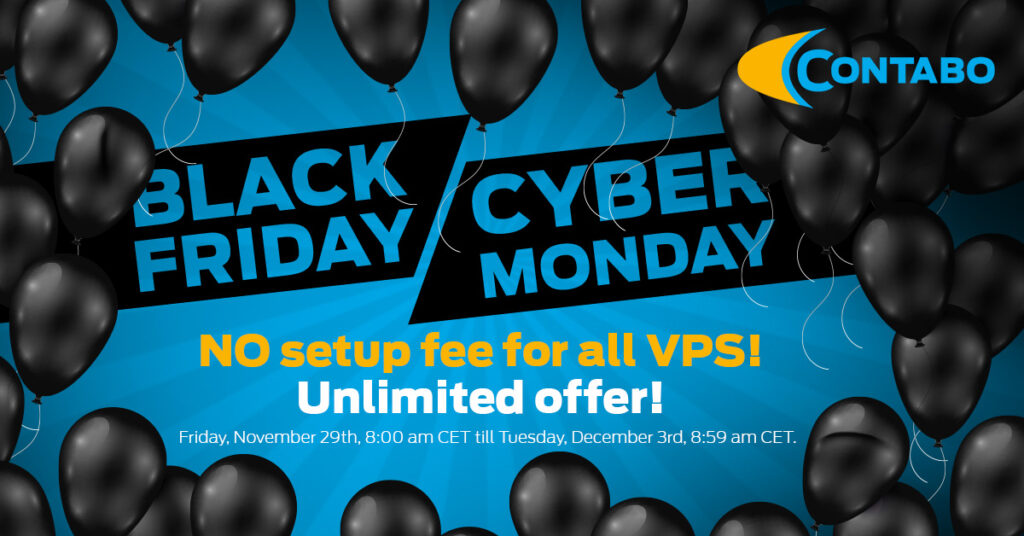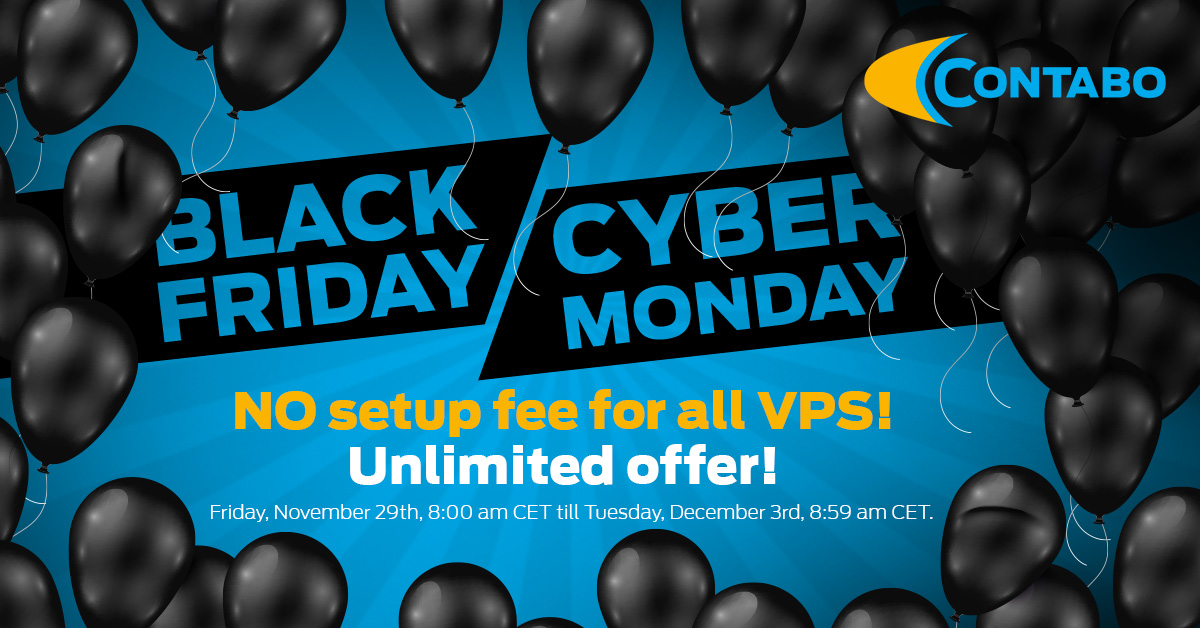 Our offer is unlimited, which means that you can purchase as many VPS as you want!
The promotion starts on Black Friday, November 29th, 8:00 am CET, and lasts until Cyber Monday, December 2nd, 11:59 pm PST (December 3rd, 8:59 am CET)!
In other words: 4 days, best VPS prices, no setup fees! For example, you can get a 100% SSD VPS with 4 Intel® Xeon® cores, 8 GB RAM and 200 GB for just €4.99/month. No strings attached.
Sounds good? Great! Then please go to our website and order as many VPS as you want to – of course with no setup fees!