0 € Setup-Promotion on Contabo Dedicated Servers
As we cannot offer our new server model yet, we would like to provide you with another setup promotion on one of our other dedicated servers in the meantime.
Momentarily both, the Dedicated Server X  and the Dedicated Server Core i7, are  available with no setup fee.
Please find the most important features in the following: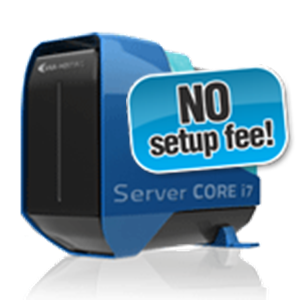 Dedicated Server Core i7:
– Intel Core i7 920 4 x 2.66 GHz
– 12 GB DDR3-RAM
– 2 x 1000 GB HDD
– 100 Mbps switch port
– Unlimited Traffic
Only 79.99 Euro / month!