♡ ★ ♡ Today in our Advent calendar ♡ ★ ♡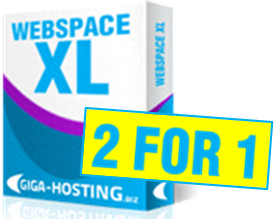 For every Webspace Package you order get an additional one for free!
It's so simple:
Order one, get two! Order a Webspace package in your desired size; get a webspace with high performance at a really good price and on top of that a second Webspace Package free of charge.
Please just contact our customer support team once you have completed your first order and we will send you the login credentials for the second one.
That's it!