♡ ★ ♡ St. Nicholas Day ♡ ★ ♡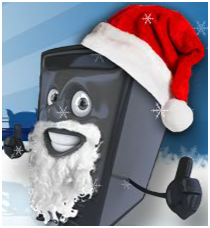 Today we put something into your boot that knocks off your socks: GBIT-PORT FOR FREE!
For every ordered Dedicated Server get 1 Gbit/s port instead of 100 Mbit/s free of charge and save € 49,99 per month.
Set new standards regarding the transfer speed of your server and benefit of a 10 times faster Internet connection.
Open the 6th door of our Advent calendar and get a hold of our special offer.
And for those who don't know St. Nicholas (in German: Nikolaus):
In Northern Germany, Sankt Nikolaus is usually celebrated on a small scale. Many children put a boot called Nikolaus-Stiefel (Nikolaus boot) outside the front door on the night of 5 December. St. Nicholas fills the boot with gifts and sweets overnight, and at the same time checks up on the children to see if they were good, polite and helpful the last year. If they were not, they will have a tree branch (Rute) in their boots instead. (…)
In Austria, Bavaria and Tyrol St. Nicholas is accompanied by Krampus, represented as a beast like creature, generally demonic in appearance.
(Source: Wikipedia http://bit.ly/11IWScI)