♡ ★ ♡ Only today in our Advent calendar ♡ ★ ♡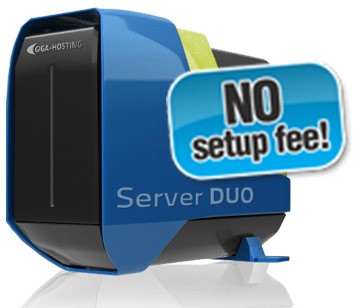 We start today's day with opening the 11th calendar door and reveal another setup promotion:
No Setup fee! Free installation for your Dedicated Server Duo.
The Dedicated Server Duo is, indeed, our smallest server model, but offers a state-of-the-art dual core technology and 400 GB of disk space while being highly affordable at the same time.
We are looking forward to your order 🙂
Server features:
– Intel Core 2 Duo 2 x 2.13 GHz
– 3 GB DDR-RAM
– 400 GB HDD
– 100 Mbps switch port
– unlimited Traffic
– only 59.99 Euro / month