Oktoberfest special!
The countdown is running. There are only 11 days left until worlds biggest fair, the Munich Oktoberfest, opens its gates again. As a genuine Munich hosting company, we are of course looking forward to celebrating this annual event and its extraordinary atmosphere, delicious beer and all the other delicacies and attractions this fair offers.
As a matter of course, there is an attraction at Giga-International.com as well:
Take advantage of our special Oktoberfest offer: 0 € setup fee for our three dedicated server top models until the end of the Oktoberfest, even with a contract period of only one month.
No matter if you choose 1, 3, 6 or 12 months – you can save up to 99,99 EUR:
The calculation is simple: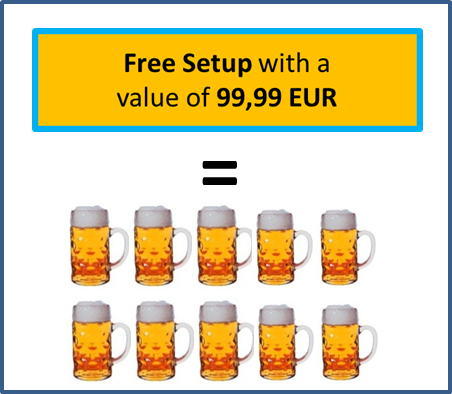 During the Oktoberfest money is really better invested in a few litres of beer than in setup-fees, as we believe :-).
Enjoy this feastful time with us and obtain your own dedicated rootserver right now!