Must-have of this summer…
While out for lunch celebrating 'SysAdminDay' I made an interesting discovery.
Predominately white lower legs was made colorfull with the inclusion of our colleague from India in the middle.
Convince yourself!!!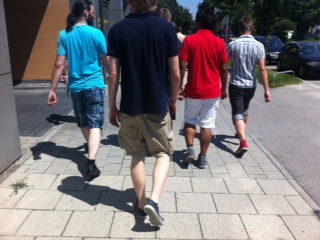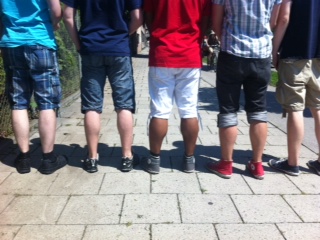 On asking why they avoid sun, the answer I got was, its more fun hanging around in our data center, and we do that most of the time.
——————— The same text in german / Der gleiche Text auf deutsch ——————-
Auf dem Weg zu unserem gemeinschaftlichen Mittagessen zum heutigen Gedenkfeiertag "SysAdminDay" habe ich folgende interessante Entdeckung gemacht.
Unsere Supporter (vorrangig unsere technischen Supporter) haben ziemlich weiße "Wadln" (in deutsch: Unterschenkel).
Das Ausmaß der noblen Blässe wurde vor allem erst sichtbar, als unser Kollege aus Indien seine dunkle Wadlpracht in der Mitte der anderen Supporter zur Schau stellte.
Auf meine Frage, warum sie denn so sehr die Sonne scheuen, kam folgende Antwort zurück: "Wir hängen doch die meiste Zeit im Rechenzentrum ab."