♡ ★ ♡ Every day a new offer ♡ ★ ♡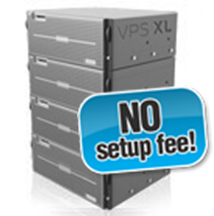 We have opened the 8th door of our Online Advent calendar. Today it's the turn of our virtual machines again after offering a 2-for-1 promotion on our webspace packages yesterday.
All those who have been longing for the next VPS promotion have their lucky day:
Finally, we waived the setup-fees of our VPS XL.
Order our best virtual machine, which features enormous 12 GB of RAM, 600 GB of storage and, of course, unlimited traffic!
We are looking forward to your order!