★ December 24th. Finally, it's Christmas time ★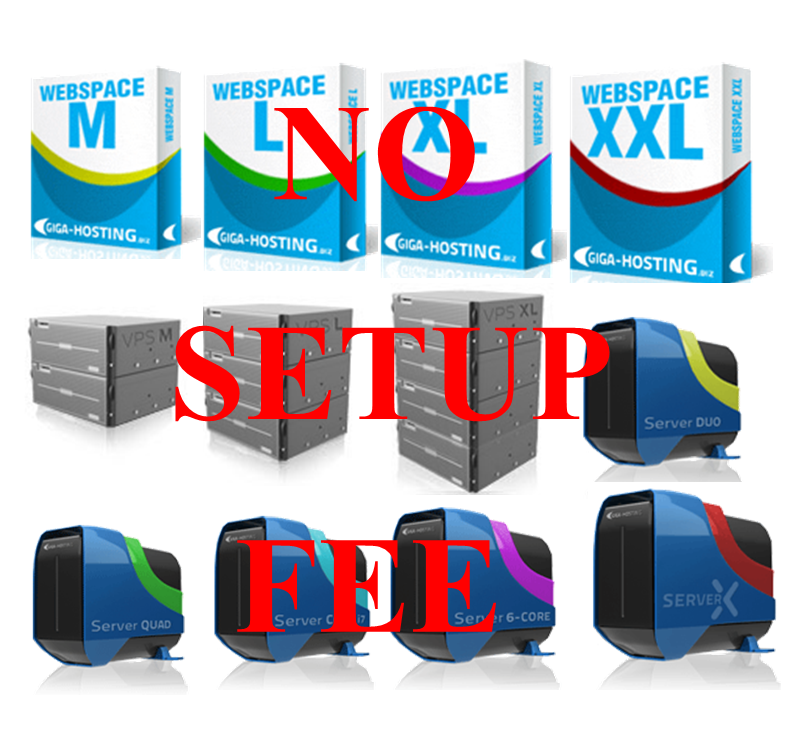 Thanks to our Advent calendar we spent the last 23 days with counting and celebrating the days in anticipation of Christmas. Every day we opened a new door and offered you another special promotion regarding our hosting products.
Today on the 24th December we look back on a very successful year and we are getting a bit in a sentimental mood.
While we are proud of our accomplishments this year, we know that our work is never done. We will continue to be focused and passionate about improving our work.
To honor the day duly, we would like to offer you a special surprise. Behind the last door of our Advent calendar hides another setup promotion. But not, as usual, just for one product!
NO SETUP FEES: Setup fees waived entirely for all hosting products.
Giga-Hosting wishes you and your families a Merry Christmas and a happy and healthy New Year. We say thank you to all of our customers and promise to keep on working hard.
Look forward with pleasure to 2013; we achieved a lot in 2012 but we have got a lot of plans for the next year. We are pleased to approach many more milestones together with you.
MERRY CHRISTMAS!