♡ ★ ♡ Almost like christmas,…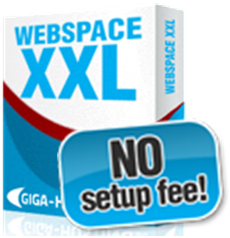 …someone might think, when he looks behind the 14th door of our online Advent calendar.
This time we provide you with 4 special hosting offers instead of just one. And without a doubt, I would say: these offers will make the heart of every hosting prospective beat faster.
No Setup Fees! Free Installation of all Webhosting Packages!
No matter which size of our webspace packages (M, L, XL, XXL) you choose, the setup fee will be waived.
Even the smallest webspace package for just € 2.99 already meets the demands of a professional website operator.
Convince yourself on our webspace overview and select the right package for your special needs.