♡ ★ ♡ 3rd Advent ♡ ★ ♡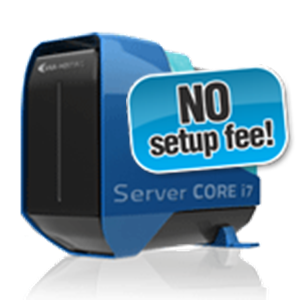 Today a great suprise is hidden behind our 16th door of the Advent calendar.
We are pleased to reveal another setup promotion:
No Setup Fee! Free Installation for your Dedicated Server Core i7.
The Dedicated Server Core i7 is built for performance. If it is hundreds of MySQL queries per second, hundreds of thousands of homepage visitors per day or the calculation of complex 3D structures – you rarely will find a way to bring this high-end model down to its knees.
Order one of our best models, which features one of the most powerful processors currently available, enormous 12 GB of RAM and two terabytes of space for your data!
Giga-Hosting wishes you all a peaceful Advent season!